120 years after the Philippines' independence from Spain, Hispanic influence remains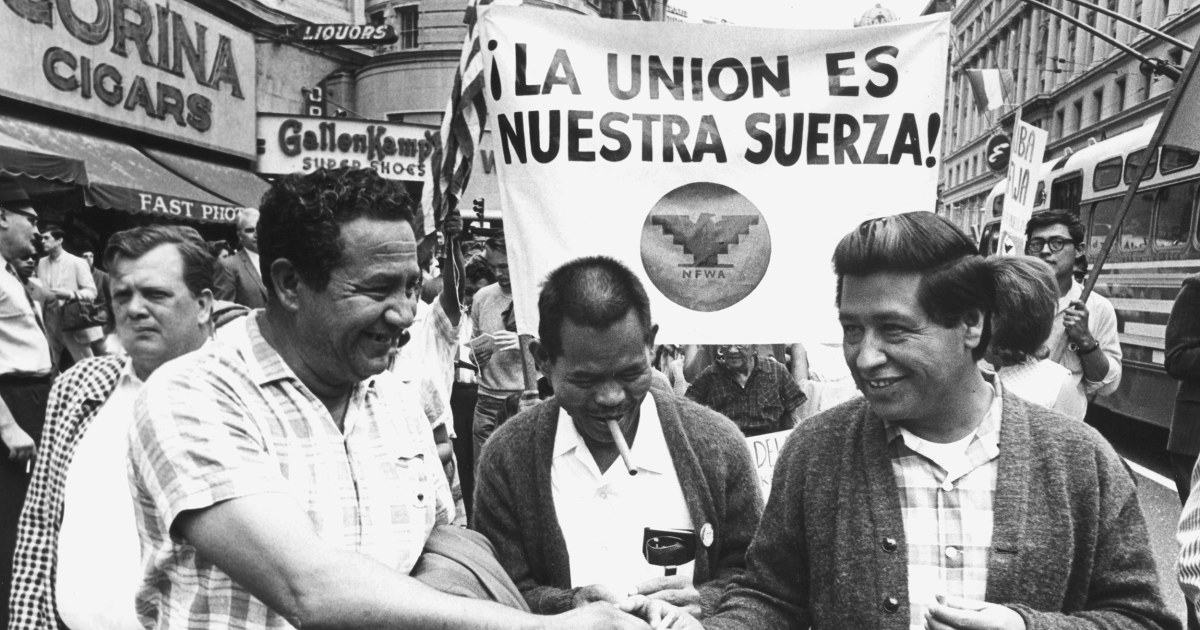 Lauren Espejo remembers people asking her "what kind of Spanish she was" when she was a little girl.
A Filipino American who grew up in Queens, New York, Espejo said that because of her last name – which translates to "mirror" in Spanish – and how she looks, people often ask her questions. on his ethnic origin.
"My first memory of thinking I was Spanish was when I was four or five," Espejo said. "When I correct people and tell them I'm Filipino, some of them would say 'Oh, you're basically Spanish.' But I'm not basically anything. I am Filipino.
Espejo – the founder of the You Had Me At YLW and YLWRNGR podcast, a website that deals with American-Asian issues – said that growing up, she felt like she was between two different cultures and often linked to the culture. Spanish because of the similarities between traditions and religion. .
"Since many of us are Catholics, we have a lot in common when it comes to cultural traditions with the Spaniards, but not necessarily with other Asian groups," Espejo said.
She's not the only Filipino-American person to feel this way. In his book "The Latinos of Asia: How Filipinos are Breaking the Rules of Race," sociologist Anthony C. Ocampo explores how Filipino Americans, although classified as Asian by the US Census Bureau, share traits with Latin culture in because of the Philippine history of Spanish colonialism. He suggests that the concept of ethnic and racial identity is a social construct, meaning that human beings create these identities.
The Spanish colonial period of the Philippines began when explorer Ferdinand Magellan came to the islands in 1521 and claimed it as a colony of the Spanish Empire. The period lasted until the Philippine Revolution in 1898. The United States then fought Spain in the Spanish-American War and took possession of the Philippines, which sparked the American-Philippine War which took place from 1899 to 1902.
In 1982, the Philippine American National Historical Society (FANHS) declared October Philippine American History Month to preserve and promote Filipino-American history. In 2009, he was recognized by the US Congress. 2018 marks the 120th anniversary of the declaration of independence of the Philippines from Spain in 1898 as well as the 120th anniversary of the Spanish-American War.
"The Spanish colonial period in the Philippines lasted longer than that of many Latin American countries, including Mexico," Ocampo said. "You cannot forget the Spanish influence of three and a half centuries in the Philippines. "
According to the Pew Research Center, more than 80% of Filipinos were Catholic in 2010. Ocampo noted that when Filipinos immigrated to the United States, many gathered in churches and met with Mexican Americans and members of the Latin American community. rather than other Asian Americans.
"When you go to the Philippines or the Filipino homes in the United States, you can see the influence of Catholicism in the form of saints, crosses and statues," Ocampo said. "The Spanish colonial period left these traces on Filipino culture, residues that still last today. You have things like religion, our last names and everyday words in Tagalog and other Filipino dialects.
These cultural overlaps have served as building blocks for people to form social relationships, Ocampo argued. He added that the close ties between Filipino Americans and Latin Americans even date back to the 1960s, when Cesar Chavez and Larry Itliong worked together to form the United Farm Workers union. Ocampo noted that the League of United Latin American Citizens, a national organization that fights anti-Hispanic discrimination, also had Filipino branches.
Ocampo said that when speaking with other Filipino Americans about their experiences growing up, many of them explained how many of them often subconsciously gravitate towards Latino spaces.
"A lot of them spoke about this unspoken comfort they felt around Latinos, but what was notable was that a lot of them would feel at ease during quinceaneras of friends and family. other traditional events, "Ocampo said. "Of course, a lot of Filipinos gravitate towards the American-Asian spaces as well, but I think it was not an insignificant number which gravitated towards the Latino groups."
The Ocampo neighborhood in northeast Los Angeles was predominantly made up of Filipinos and Latinos, which shaped the perception of his own identity and caused him to be more attentive to the similarities between the two communities, a he declared.
"I grew up in an area where there weren't a lot of East Asians," Ocampo said. "So when you hear the word 'Asian' you always automatically think of Chinese, Japanese, and Korean, but you don't think of the dark-haired kid with the last name Rodriguez who has a cross around his neck."
In the memoir of Pulitzer Prize-winning journalist Jose Antonio Vargas, "Dear America: Notes from an Undocumented Citizen," Vargas noted that he never grew up saying his name with a Spanish accent or spelling it out with a Spanish accent. an accent.
Vargas said Ocampo put him in touch with a linguistic anthropologist who informed him that the reason there was no accent in the spelling of his name "Jose" was due to machines. to write that Americans brought during their colonial days.
"After the Americans forced the Spaniards out of the Philippines, their typewriters couldn't type accented vowels," Vargas wrote. "My name is José because of Spanish colonialism. But José is not José because of American imperialism.
"My name – our Filipino names – is the result of Spanish colonialism and American imperialism," Vargas said. "And that not only tells you a lot about the history and cost of what imperialism and colonialism are doing, but also what it means to explore where you came from."
Ocampo said there was a period in the 1970s – the first years after the term "Asian American" appeared – detailed in the book "Making Hispanics: How Activists, Bureaucrats, and Media Constructed a New American" by the University of California, Berkeley, sociologist Dr. G Cristina Mora when Filipinos were almost classified as Hispanic or Latino.
In it, Mora writes about how Leobardo Estrada, a census official at the time, told an official meeting how a racial identifier of Spanish origin almost became part of the US census.
"During this period in the 1970s there was a conversation about the use of Spanish surnames as the primary means of categorizing people by race, which many Filipinos would obviously have chosen Spanish because of their name. "said Ocampo. "It would have been fascinating in history if Filipinos had been classified the other way around."
Espejo, the New Yorker, said she learned more about Philippine history from her Spanish minor's classes at college than her regular history classes.
She added that it was important for her to learn more about the Filipino heritage in order to better understand and appreciate who she is.
"It's important to share with people that we have Spanish origins because it puts everything in perspective," Espejo said. "You can't just erase our history. "
Follow NBC Asian America on Facebook, Twitter, Instagram and Tumblr.