Baltic Exchange Shipping Updates | Peripheral markets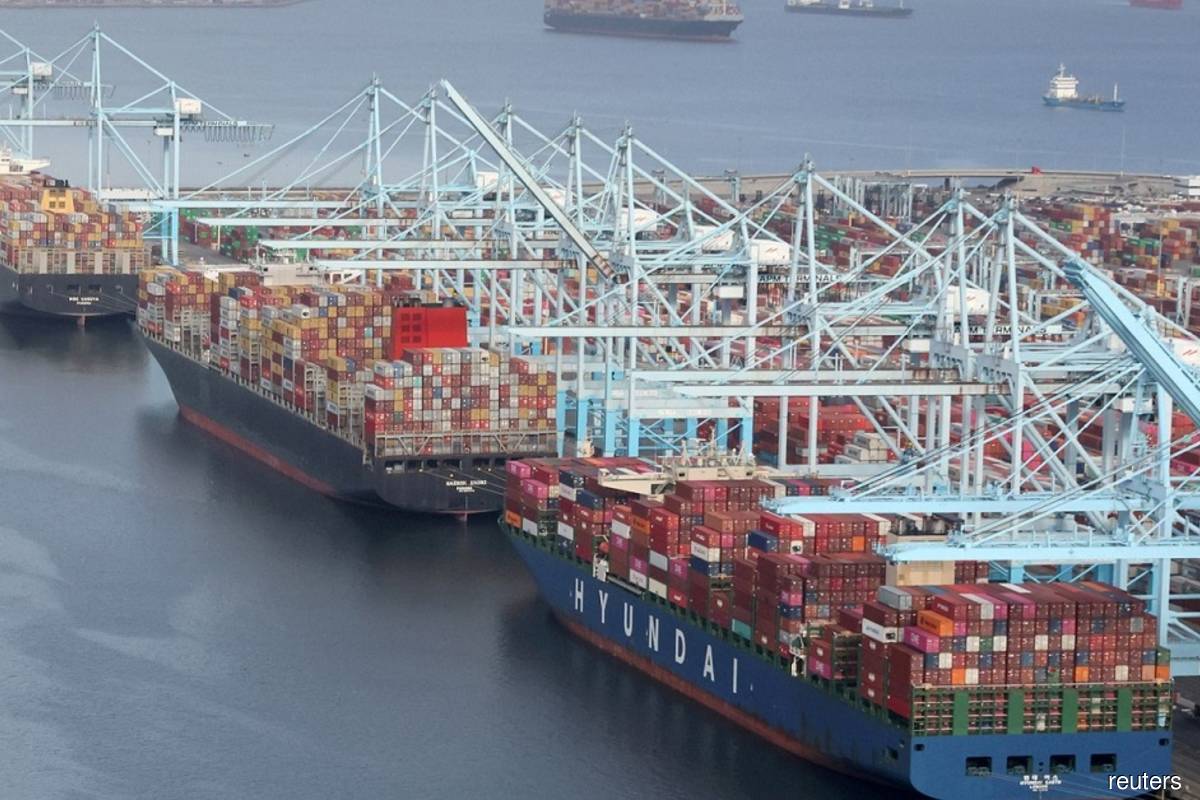 A weekly overview of the tanker and dry bulk market (April 22, 2022)
This report is produced by the Baltic Exchange.
The Baltic Exchange, a wholly owned subsidiary of Singapore Exchange, is the world's only independent source of maritime market information for the trading and settlement of physical and derivative contracts.
Its international community of more than 650 members encompasses the majority of global maritime interests and is committed to a Baltic-monitored code of business conduct.
For daily freight market reports and ratings, please visit www.balticexchange.com.
Capesize
After several weeks of relatively stable price movement, the Capesize 5TC market started to show slightly positive sentiment with levels pushed to US$15,299. Overall luminary activity was not very eventful, but the Pacific C5 West Australia route in Qingdao was up +0.773 today at US$10.741 and steadily improved over the week. Meanwhile, the cargo-to-vessel ratio in the Atlantic would have tightened, especially for fast positions. The Transatlantic C8 climbed +2250 week-over-week, now sitting at US$11,625. Further south in the Atlantic from Brazil, the C3 Brazil-to-China travel route currently costs US$26.04, as business is sluggish although largely disappointing. The Capesize market is definitely improving in sentiment, which is a welcome sight for many. However, with the dark shadow of the lockdown situation in Shanghai hanging over all shipping markets, Capesize's primary destination market is unable to fire on all cylinders, capping trade somewhat at this time.
panamax
It was a limited trading week due to the Easter holidays in many regions. A gradual decline in all rates in the Atlantic this week was caused by minimal fresh demand with a large disparity between supply and supply spread throughout the week. Those owners forced to make repairs before the weekend have reluctantly slashed bids as charterers appear to be holding their ground. Typically, round trips transatlantic hovered around the US$27,000 mark, with several deals made at or around this level. Asia also had a sluggish week overall, with something of a two-tier split market. The southern region was largely under pressure, with many smaller/surplus vessels benefiting from reduced fares for coal-limited trips to Indonesia. Further north there were glimpses of support found ex NoPac as well as coal trips between Australia and India, highlighted by a delivery of 82,000 dwt which China agreed to a rate of US$25,000 for a NoPac voyage and delivery of 74,000 dwt China fixing US$15,500 for a voyage via Indonesia re-delivery Vietnam.
Ultramax/Supramax
With many countries celebrating Easter, the flow of information was rather slow. However, key regions saw an increase in positive sentiment as demand returned from the US Gulf and Asia. A period of cover was sought and a China Ultramax open was set for four to six months, trading at around US$34,000. In the Atlantic, the focus was primarily on the US Gulf, which saw an increase in inquiries. A 63,000 dwt Delivery SW Pass fixed trip to Egypt at US$45,000. Elsewhere, a 55,000 dwt open in West Africa was secured via South Africa with a new delivery to China at US$28,750. Stronger demand in Asia supported rates. A fixed delivery voyage of 61,000 dwt to Kosichang via Indonesia and Cambodia at US$32,000. Brokers said further north there had been an increase in the level of NoPac activity. However, the meetings were kept secret. A rather flat week in the Indian Ocean, but a voyage of 56,000 dwt was secured to Fujairah via the Persian Gulf and returned to Bangladesh at US$38,000.
Convenient size
It was a short week for many, but the BHSI made positive gains after a period of negativity. Brokers have been talking about more investigations on the east coast of South America in recent days. A 33,000 dwt set from Vitoria to the east coast of Mexico at US$35,000 and a 40,000 dwt was reportedly placed on subjects for a voyage from Recalada to Algeria at US$40,000. In the US Gulf, a 38,000 dwt was pegged from the US Gulf to Spain in the upper US$20,000. In Asia, a 28,000 dwt opened in northern China was reportedly placed on subjects for a voyage to Southeast Asia with an expected cargo of steels at US$21,000. A 35,000 dwt opening in South East Asia pegged a US West Coast voyage in the US$30,000 range. The period was also active with an opening of 28,000 dwt in Japan in early May setting four to six months at US$25,000.
To do the housework
Resumption of cargo this week in the Gulf of the Middle East. TC1 75k Middle East Gulf/Japan's LR2s gained 10.71 points at WS148.57. LR1s also surged and TC5 55k Middle East Gulf/Japan is currently WS193.57 (+29.64) and a westward trip (TC8) has crossed the $3m mark, now down to around $3.2 million and appears to be firm at the time of writing.
The TC17 35kt Middle East Gulf/East Africa MRs have been very active this week and rates have risen again. The index is currently WS327.08, up 16.25 points and a TCE of US$26,000/day. To the west of Suez, on the LR2s, the TC15 80k Mediterranean/Japan retested after a relatively vague period of activity. A few trips pegged at $2.9 million this week. The LR1s of the TC16 60k Amsterdam/Offshore Lomé also mobilized and touched WS175 this week.
On the UK mainland, RMs have seen a gradual relaxation. TC2 and TC19 are down around 8.5 points to WS205.28 and WS215.71 respectively with the delta between the two routes stable at its usual 10 points. The USG MR market fell this week almost to mirror the extraordinary rise it took ahead of the Easter long weekend. TC14 38k US Gulf/UK-Continent fell 82.86 points to WS185.71 and TC18 MR US Gulf/Brazil trip also took a big chunk out of it and is now scored at WS235.71 (-77.86). The TCE of the MR Atlantic basket fell from US$36,085/day to US$20,959/day. TC9 30kt Primorsk/Le Havre was relatively stable for the most part, losing only 6.43 points against WS313.57. In the Mediterranean, the downtrend of the TC6 30kt Skikda/Lavera continued to WS371.88 (-20 points) but it still shows a round trip TCE of just over USD 60,000/day at the actual hour.
VLCC
A shortened week saw tonnage listings build up and sentiment weaken. For 280,000 mt Middle East Gulf/USG (via the Cape of Good Hope), the rate has dropped almost two points and is now valued at WS30. Meanwhile, in the 270,000-ton Middle East Gulf/China market, rates also fell two points to around the WS50 mark (a round-trip TCE of minus $1,800 per day), Unipec having reported taking a Maran vessel and a VL8 Pool vessel at WS50.
In the Atlantic region, demand declined and rates came under pressure. For the 260,000mt West Africa/China route, where assembly activity was limited this week, fares fell from low to medium WS60 last week, to WS60 earlier this week and are now being assessed at WS57 (USD 7,000 per day round trip TCE). In the 270,000 tonne US Gulf and China market, tariffs suffered the same fate after breaking the US$7 million mark to now be valued at US$6,775,000 (one way TCE). -return of 3,900 US dollars per day).
Suezmax
Fares for the 135,000 mt Novorossiysk/Augusta have fallen 25 points since Tuesday and are now valued at just under WS270 (a round trip TCE of USD 127,100 per day). After recent upward pressure from the US Gulf and Caribbean markets eased, rates for 130,000 tonnes Nigeria/UKC fell around 40 bps this week to WS122.5/123 ( a round trip TCE of USD 22,000 per day). For the 140,000mt Basra/Western Mediterranean route, rates fell from WS62.5 on Tuesday when last assessed to WS56 as Turkish refiners reportedly set a modern Greek vessel at WS55 for a trip to Turkey.
Aframax
The 80,000 t Ceyhan/Mediterranean market fell hard, losing over 60 points this week to WS172.5 (a round trip TCE of $28,600 per day). In Northern Europe, the rate for 80,000 mt Hound Point / British Mainland has lost 13 points since Tuesday to WS168 (TCE round trip $28,700 per day).
In the Baltic Sea markets, as the war in Ukraine continues, Russian shipowners still have to look for buyers in countries like India and China. A Russian charterer has reported repairing a $12 million Greek overage vessel from Ust Luga in northern China. For the 100,000 mt Primorsk/UK Cont voyage, the tonnage demand naturally decreased significantly. Linked to a lower need for ice-class Aframax and a list of build positions, sentiment has pulled rates down across the WS600 mark and the latest valuation is at WS573.75 (a TCE round trip of 261,400 US$ per day).
Across the Atlantic, the market has also trended lower, with fares on the 70,000mt CE Mexico/US Gulf short-haul route falling 12.5 points since Tuesday to WS240 (a round trip TCE of $40,900 per day). For the 70,000 mt Caribbean/US Gulf trip, fares fell eight points this week to WS233 (a round trip TCE of US$35,400 per day). In the 70,000 tonne US Gulf and UK mainland market, rates fell 12.5 points to WS204 ($26,300 per day TCE round trip).
Baltic Stock Exchange News
The Baltic Exchange organizes a series of professional training courses through its Academy. Where possible, these take place at major Expedition Centers but are also available as an e-learning option. The courses are designed to help executives in shipping, finance and commodities to deepen their knowledge of maritime markets. The courses are led by experts and provide high-level education, combining theory and concrete practical examples. See online for more details.
Warning:
Although reasonable precautions have been taken by Baltic Exchange Information Services Limited (BEISL) and The Baltic Exchange (Asia) Pte. ltd. (BEA, and with BEISL being the Baltic) in providing this information, all such information is intended for general use, provided without warranty or representation, is not intended to be used or relied on for any specific purpose, and does not infringe on the rights and legitimate interests of any third party, including intellectual property. The Baltic will not accept liability for any loss suffered in any way by anyone who seeks to rely on the information contained herein.
All intellectual property rights and related rights in this information are owned by Baltic. Any form of copying, distribution, extraction or reuse of this information by any means, electronic or otherwise, is expressly prohibited. People wishing to do so must first obtain a license to do so from the Baltic.