FSU Flying High Circus turns 75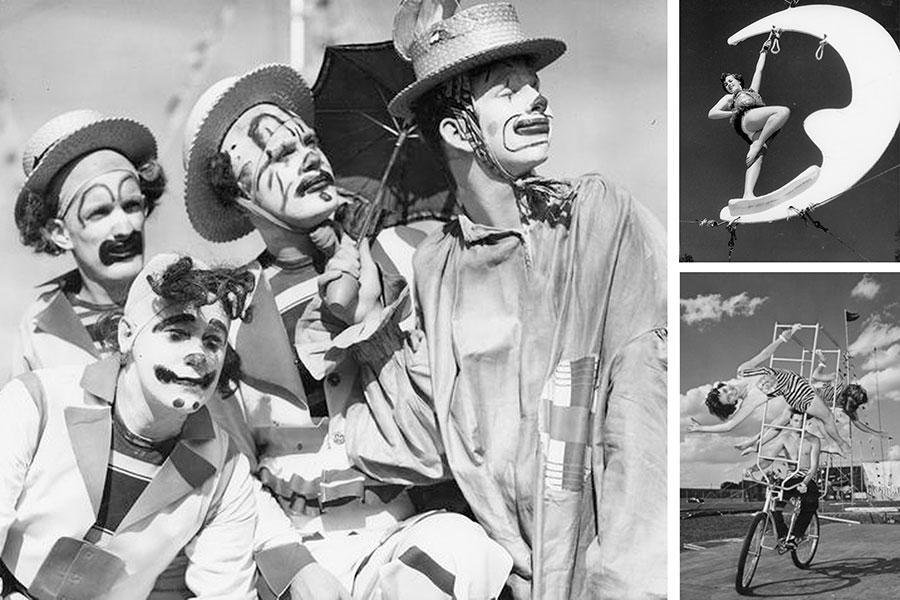 Since 1947, the phrase "run away to join the circus" has been a real option for students at Florida State University.
Seventy-five years later, a new generation of students continues to create magic under the twin domes of the awe-inspiring tent that houses Florida State University's Flying High Circus.
"The circus is really kind of woven into the fabric of FSU and its history," said Chad Mathews, director of FSU Flying High Circus. "It's just as much a part of this university and its tradition as anything else, and you can't find it anywhere else."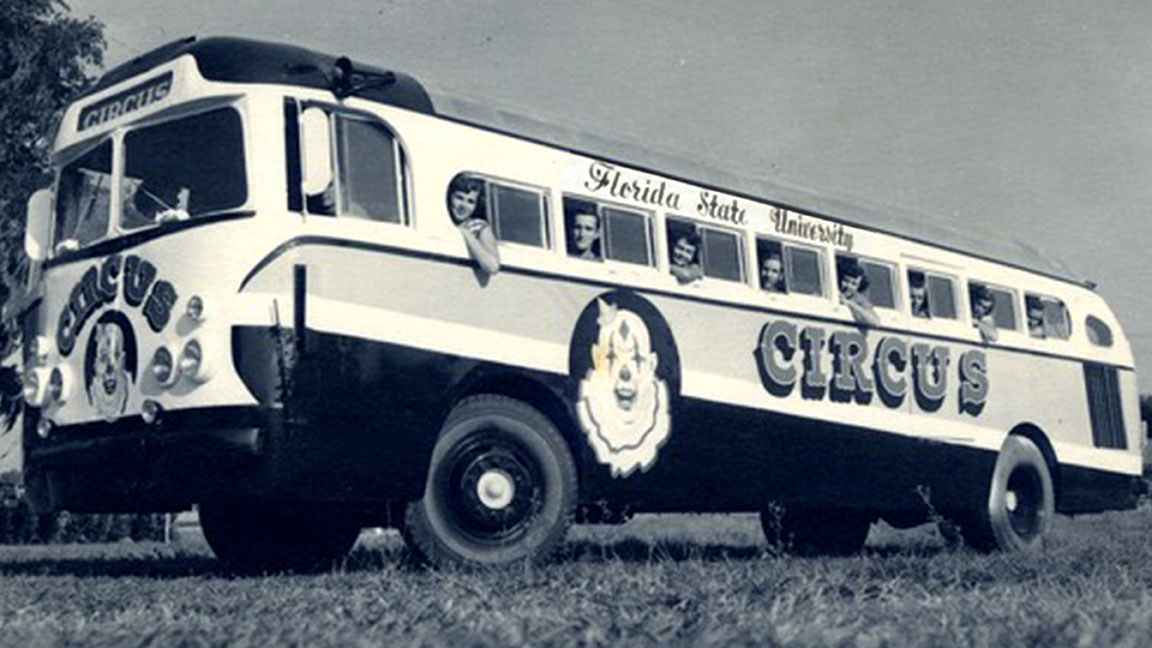 An extracurricular activity under the Division of Student Affairs, the FSU Flying High Circus is one of two collegiate circuses in the United States along with Illinois State University's Gamma Phi Circus, and the only one with a big top.
To celebrate the 75th anniversary, the FSU Flying High Circus will dazzle audiences this month in its spring show "Cosmic," a sci-fi themed performance that takes viewers on a space odyssey through galactic dimensions. and stellar structures.
"Sci-fi spectacle is probably one of our most ambitious themes that we've tried to do in a series of home shows," Mathews said. "It's a little different to anything we've done before, so we're really excited about it."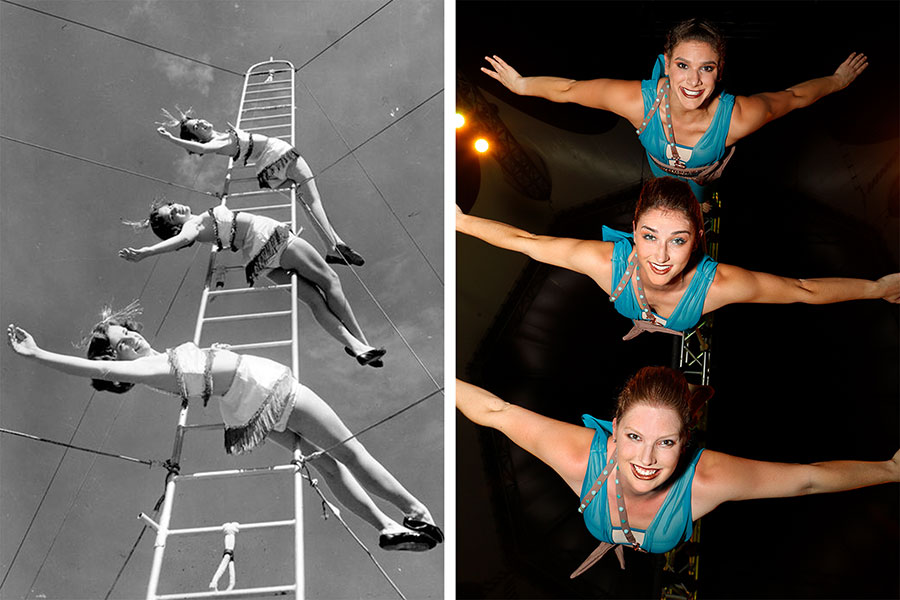 The remarkable program has unique beginnings.
When the Florida Legislature designated Florida State College for Women as the coeducational college of the state of Florida in 1947, the trustees wanted to provide newly admitted young men with things one would expect from college life, such as the soccer. They also wanted to create a mixed experience in which women already on campus and their male counterparts could share.
Enter Jack Haskin, Wisconsin director of recreation and FSU's first assistant football coach. When he arrived at FSU in 1947 to work with the emerging football team, Haskin also set up a semester-long "Introduction to the Circus" course that would teach juggling, tightrope walking, and rig and that would appeal to both men and women. Apparently, Haskin's passion for the circus carried over to the football field, where he had players lined up in three rings for pre-game warm-ups.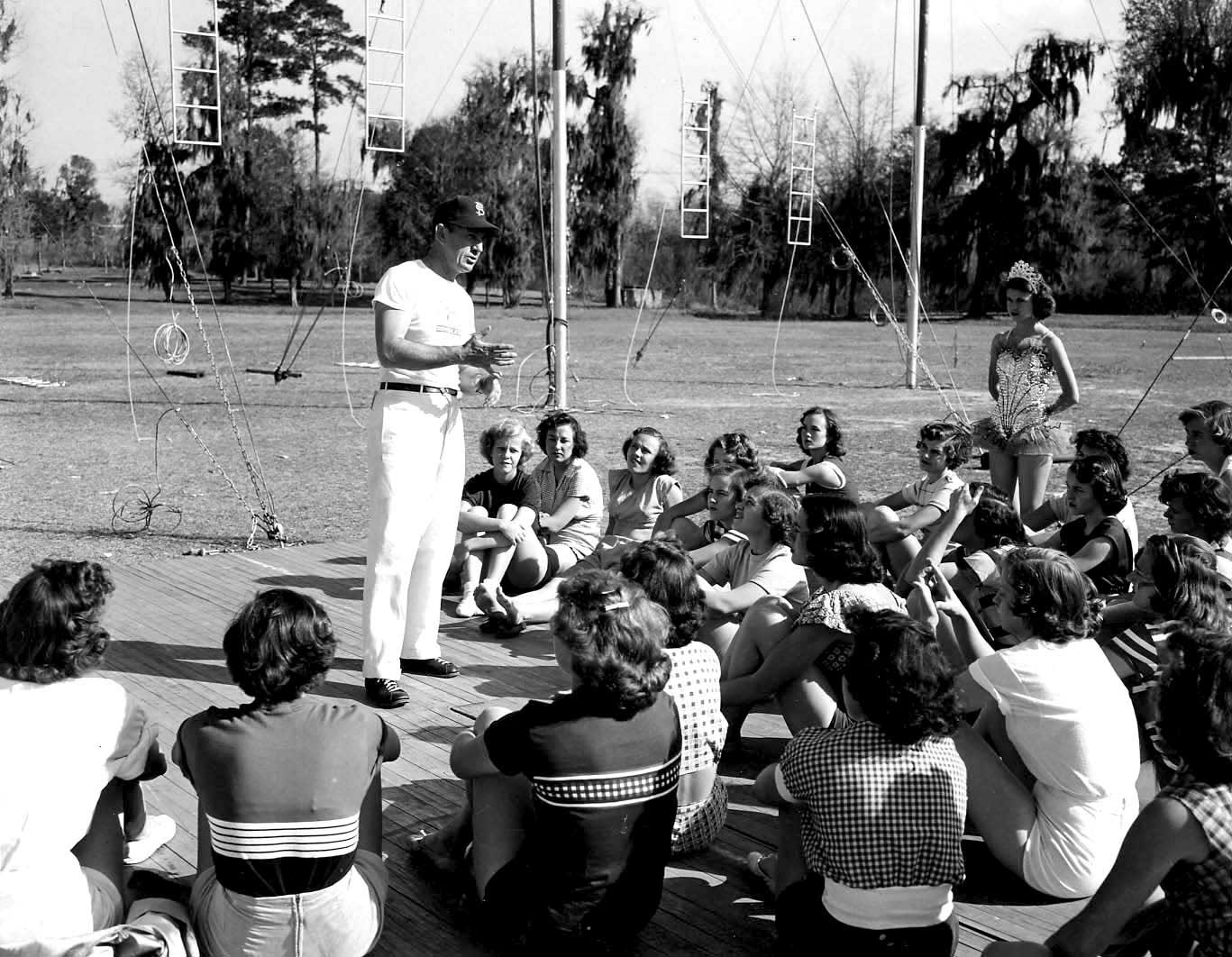 The introductory circus course became so popular that by 1948 Haskins had lost his footballing title and was the circus's full-time manager, booking performers for a European tour and establishing a circus summer school in Callaway Gardens, Georgia.
Although Haskin left FSU for Kent State in 1960, he started an indelible tradition that continues today. Haskin, who died in 1993, was inducted into the FSU Athletic Hall of Fame in 1979 and was recognized by the Florida Legislature in 1986 when it named the Flying High Circus complex in his honor.
After Haskin left FSU, Addison Gilbert took over until 1964, followed by Adrian Catarzi (1965-1972) and Richard "Dickie" Brinson (1972-2007), who was later replaced by Mathews.
"I never thought in a million years that I would do this," Mathews said.
Mathews didn't even know FSU had a circus when he arrived in 1993. He was introduced to the program through a physical education class his freshman year and fell in love with it.
A full-time position as assistant circus manager became available after Mathews graduated with a degree in philosophy in 1998 and he jumped at the opportunity. About a decade later, Mathews was appointed director of the FSU Flying High Circus.
Since then, Mathews has seen the circus grow in many ways. In 2011, a $1.2 million project brought in a brand new custom-made Italian-made tent, with new seats and flooring installed. Today, the tent stands almost all year round and can accommodate 1,300 people. Under Mathews' leadership, the FSU Flying High Circus started a summer camp for kids that proved to be a great outreach tool for the Tallahassee community.
The circus hopes to continue this growth and expansion over the next 25 years before the centenary, although Mathews has said he plans to retire by then.
"We are launching a very ambitious fundraising campaign this year to try to expand our facilities to accommodate more students and to expand in ways we have never considered before, such as recreational circus programs for students or community projects that we currently only do 'I don't have the space for,'" Mathews said. "We want to expose this great unique activity to more people."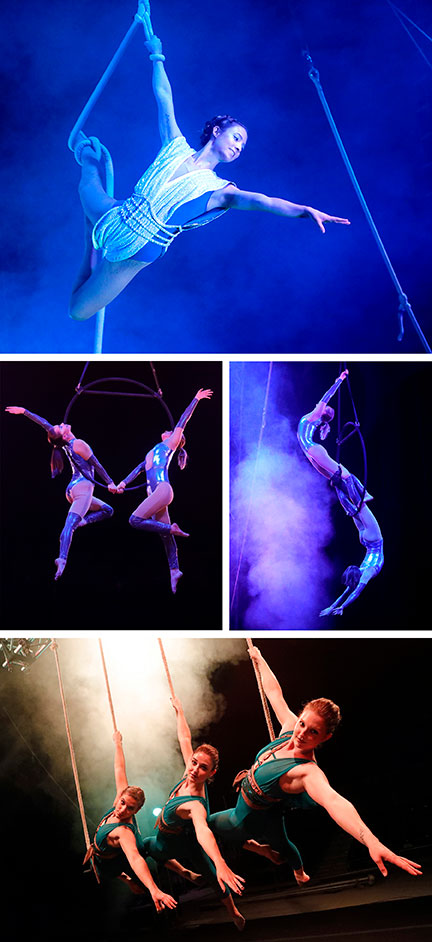 Kristen Harold has degrees in criminology and political science. She had intended to try FSU cheerleading, but when she found out about the circus while on campus tour, she auditioned her freshman.
Now, as a senior, Harold is trained to do various aerial acts like the Spanish Web, an aerial circus skill in which a performer climbs and performs tricks on a vertically suspended rope-like device. She is also trained to perform acrobatic feats on the lyra, a 45-pound suspended "hula hoop".
"Performing for the FSU Circus is the best thing I've ever done," Harold said. "Especially being the 75th year, it's so special and I'm so lucky to be here for it."
Originally from Atlanta, Harold said she made lifelong friends through the circus and that joining made her experience at FSU more unique than she could have ever imagined.
"Every time I go for an interview and they see the circus on my resume, it's an instant conversation starter," Harold said. "I know that the circus experiences, because they are so unique, will get me through whatever I need in the future."
Performances of "Cosmic" will take place the weekends of April 1-16 at the John Haskin Circus Complex, 269 Chieftan Way. Hours vary. Performances are free for FSU students with FSU IDs, and prices for the general public range from $8 to $27. For more information, visit circus.fsu.edu.
To donate to the FSU Flying High Circus Expansion Project Fund, visit give.fsu.edu.