Spanish period drama GRAND HOTEL premieres US later this month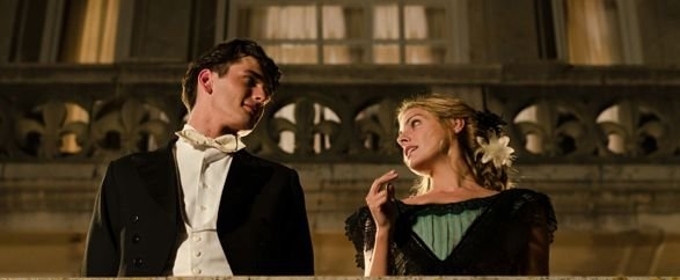 Calling all fans of period dramas like DOWNTON ABBEY! KCETLink Media Group, one of the leading independent national nonprofit public and digital broadcast networks, is proud to kick off the new year with the first US broadcast of GRAND HOTEL. Produced by Bambu Producciones,
Antena 3 in Spain and distributed by Beta Film, the three seasons of the Spanish series (39 episodes in total) will be broadcast with English subtitles. KCET, the country's largest independent public television channel, will present the series on Sunday, January 1.
28 at 10 p.m. on KCET in Southern California with a recall immediately thereafter. Meanwhile, Link TV, available nationwide to all Dish Network (channel 9410) and DIRECTV (channel 375) subscribers, will premiere the series on Monday, January 29 at 9 p.m. ET.
ET / PT. Each episode will stream for a week after it airs here and here!
Nicknamed Spain's "Downton Abbey" by critics, this period series is set in 1905 and draws viewers into a world of richness, grandeur and shocking secrets. When the head maid disappears from the luxurious Grand Hotel, her brother arrives at
discover the truth about his mysterious disappearance. His search takes him beyond the perfect exterior of the hotel and through doors that were meant to be closed forever. With a star cast of notable Spanish actors who include Yon González, Amaia
Salamanca and Adriana Ozores, the captivating and suspenseful Spanish story of a family hotel is a scene of love, blackmail, jealousy, crime, comedy, conspiracies, counter-intrigues involving the owners, clients, detectives and its residential employees.In the first episode "[ fcp://@kcet.org,%231004677/KCETLINK%20News/La doncella en el estanquett2071784/ ]La Doncella en el Estanque "(The girl in the pond), Julio Olmedo goes to the Grand Hotel to visit his sister who works there as a chambermaid.
discovers that she is missing and begins to investigate her disappearance, infiltrating to find a job at the hotel via a false identity. Actress, Director and Producer Eva Longoria is developing an American version of the series for ABC and ABC Studios with Desperate Housewives writer Brian Tanen. Join the conversation on social media using #GrandHotel and #GranHotelKCETLink Media Group is a nationwide network independent, non-profit, digital and broadcast broadcast that delivers high-quality, culturally diverse programming designed to engage audiences in innovative, entertaining and transformative ways. With a commitment to
independent perspectives, smart global entertainment, local communities, and opportunities for engagement and social action, KCETLink portrays the people and the world through a lens unavailable elsewhere in US media. A 501 (c) (3) supported by viewers
organization, KCETLink content is distributed nationally via satellite on Link TV DIRECTV 375 and DISH Network 9410 and on KCET in Southern and Central California via broadcast and cable, as well as via various digital deliveries
systems. For more information on KCET and Link TV productions, exclusive web content, programming schedules and community events, please visit kcet.org or linktv.org. A selection of KCET and Link TV programs are also available to stream on the Amazon Video, Apple TV and Roku platforms.